Be More Than One Thing - A message from the DDMBA President
---
---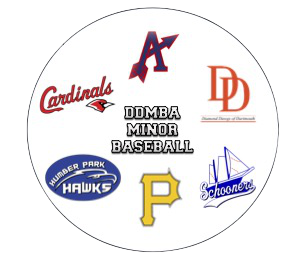 ---
Be More Than One Thing - a message from the DDMBA President
The long winter is finally behind us!
We will soon be on the ballfield hearing welcome sounds such as the crack of the bat, the pop of the glove and our children laughing with friends.
The strength of our great association are our member clubs - made up from the players, coaches and volunteers who help run things behind the scenes. Our competitive teams are selected from these member clubs. These competitive teams are only as strong as the players who have discovered their love of the game and been developed from the recreation base.
As team selection begins with competitive team tryouts this week and recreation balancing to come a few weeks later I challenge each member of DDMBA - coaches, players, parents - to be more than one thing. Players, you can be a proud Arrow and a proud Cardinal, Diamond Dawg, Pirate, Hawk and Schooner. Coaches, you can be fun while being fair. Parents, you can loudly cheer your team on while being respectful to the other team and umpires. Each one of us can be at once fierce competitors while at the same time being the greatest of sports to our opponents.
The games are scored but in the big picture, the wins or losses are secondary. When you look back on your playing and coaching days you will remember a few big wins and team achievements. However, what you will remember most fondly will be the friends you made on the field and the great times you had with them.
I wish you all a fantastic season. Let's play some ball!
Mark Raftus DDMBA President