2023 Update from the DDMBA (January)
---
---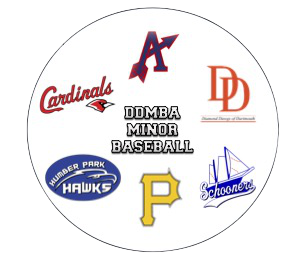 ---
Dear Members,
The calendar has turned to 2023 and DDMBA is optimistic for another great season of baseball.
As an Association we are unfortunately not immune to the world economy. Inflation as it relates to operating expenses is very real.
For example, Baseball Nova Scotia is increasing its per-player fee from $20 to $30. This fee pays for many items including association baseball injury health insurance, development of players/coaches, and various baseball administration tasks. We have a commitment from BNS to ensure the recreation level will have its resources deployed to it as much as the competitive level.
Also, umpire game fees will be increasing at all DDMBA player levels - U11 from $55 to $70, U13 from $65 to $70, U15 from $85 to $100, and U18 from $100 to $120.
The DDMBA Executive will be reviewing its registration fees early in the New Year but unfortunately, they will be increasing.
We also asked members for feedback throughout 2022. We have received it and we have listened.
One issue that was mentioned often was the scope and delivery of competitive tryouts being deficient. The feedback stated the process could be improved to ensure [a] all players were seen more and [b] the optics of the evaluation process being more objective prior to teams being selected. These improvements in the process come with a price tag.
The improved process to come will employ the Skill Shark Athlete Evaluation software.
This software will allow evaluation figures to be instantly uploaded into a more user-friendly and objective database. The data compiling time savings will permit faster communication of tryout sessions. The Skill Shark app works on licenses being issued per each player evaluated. Each license has a fee attached to it.
There will also be more on-field skills sessions and more games so evaluators may view each player more before teams are selected. When there are more on-field sessions and games there are additional attendant costs for field rentals and the use of umpires at the later stage of tryouts.
Therefore, the per-player competitive tryout fee will also rise. Details of the exact tryout process and fee levied will be conveyed in a subsequent post.
Although it is safe to say no one wants to pay higher fees to play baseball, as per the above feedback and analysis they are justified.
The bottom line, when compared to other sports such as hockey, baseball is still a bargain for the number of practices and games provided.
We look forward to seeing you on the field in 2023!
Mark Raftus
DDMBA President